Opro POS web applications that operate both in connected and offline modes, and reliably synchronize new information with the centralized cloud database when connections are restored.
On-demand provides a great low cost and rapid way to provision a full functioning OPRO cloud instance. You can start with a cloud deployment now and move to a server based deployment later.
Optional services such as module configuration, installation of future updates, consulting and general support are available from Opro ERP on a T&M or contract support basis.
OPRO cloud service eliminates need for server provisioning and network setup
An ERP implementation project should not be approached without understanding whether your business has what it needs to successfully deliver the project in terms of resources, skills and project methodologies.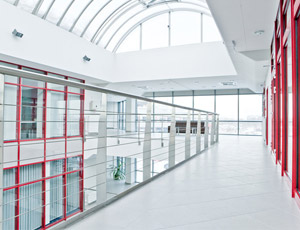 Platform as a service (PaaS) is a cloud computing model that delivers applications over the Internet. OPRO delivers hardware and software tools to its users as a service on its own infrastructure. As a result, PaaS frees users from having to install in-house hardware and software to develop or run a new application.
Customer Relationship Management (CRM) software is hosted in the cloud. Cloud-based CRM software can be accessed through the Internet, making it easy for all users to access the same information at any time.
And as information is stored in the cloud, you and your team can also view customer information on the go by accessing the CRM data through mobile or on your tablet.
We develop professional-grade ERP Software with highly usable front-ends and highly maintainable back-ends. Our team is backed by years of experience developing commercial web applications.
We ensure that the code we write is carefully architected and compliant with web standards, the end result is an application that costs less to maintain over time and increases the longevity of your investment. Customisable help to your exact process and business
Oryxonline is poised to deploy its new platform, which provides to OPRO users advanced communication system to stay connected with their customers .
Leading technology services provider joins ITS Partner Network as a channel partner focusing on Middle Eastern and African businesses
ITS, Authorized Distributor/Developer of OPRO Software Solutions in Middle East and Africa, has signed an agreement with Agile Tech Computer W.L.L, a fast-growing business technology company, as a channel partner to promote OPRO platform in Doha Qatar.
Goal definition
Choosing an ERP solution that meets your specific business requirements will enable you to have a smoother implementation. If the software package is written for your industry, you won t have to custom design a solution
Analyse
Requirements analysis encompasses those tasks that go into determining the needs or conditions to meet for a new or altered project, taking account of the possibly conflicting requirements , analyzing and managing requirements.
Implementation
The process of defining how the information system should be built , ensuring that the information is operational and used,ensuring that the information system meets quality standard
We only want to work with clients who are motivated, driven and determined to see their business succeed.